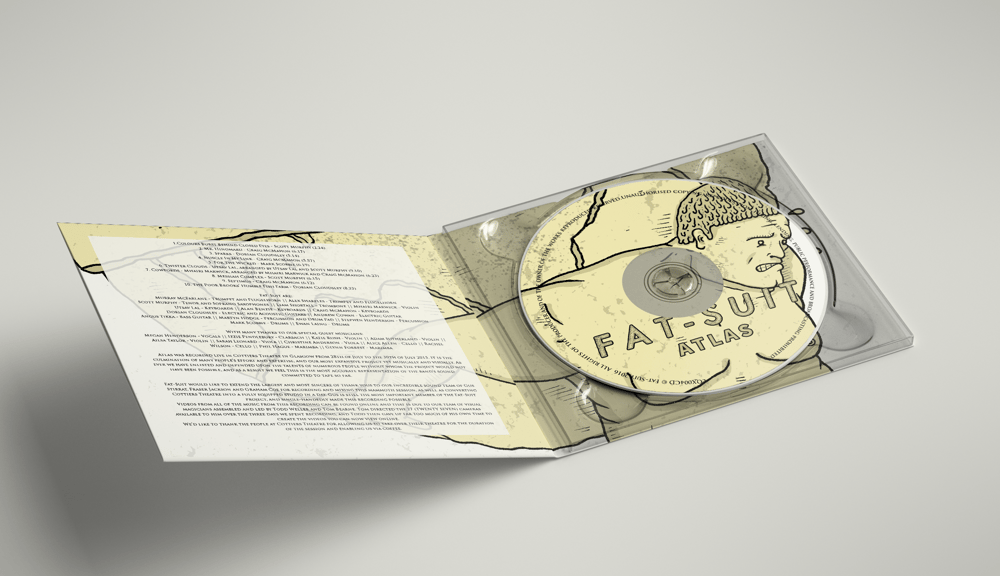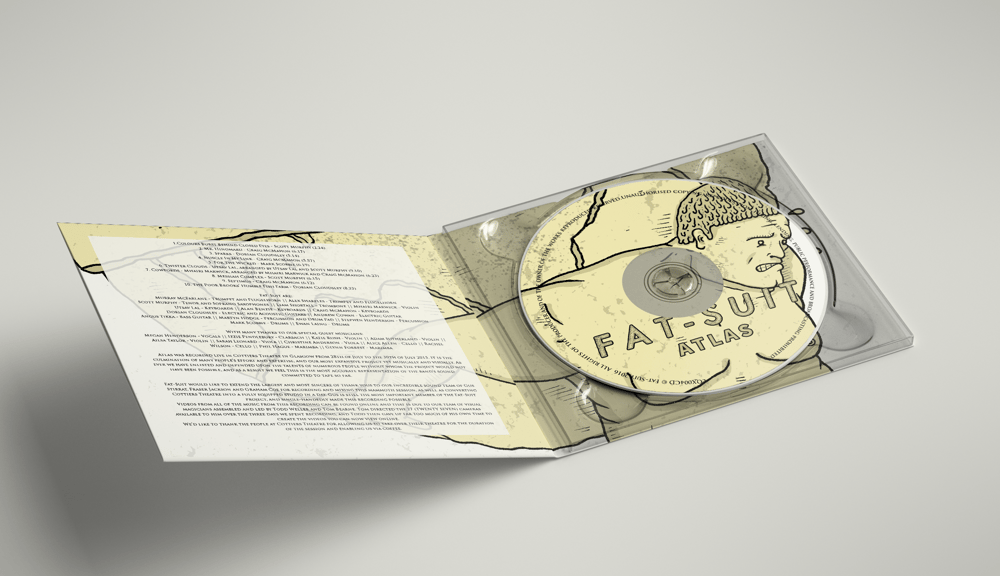 Atlas CD
by Fat-Suit
£10.00 / On Sale
The highly anticipated 3rd album from Glasgow's Fat-Suit collective. 'Atlas' features 26 musicians recorded live over the course of 3 days in the city's iconic Cotters Theatre in the West End. This coming together of musicians from all genres and backgrounds provides and unique and thrilling viewpoint of contemporary Scottish music.
10 brand new compositions including 'Nuscle In My Link' have been recorded to the highest quality by a set of the outstanding young musicians in Scotland.
This recording is the first print of Fat-Suit's 3rd album and comes hand packed by the band with the profits being put towards future recordings, videos, gigs, tours and general tomfoolery. The band thank you from the bottom of their hearts for continuing to support them and the vibrant Scottish music scene.